Page 46 - Absturzsicherung Produktliste ABS Safety
P. 46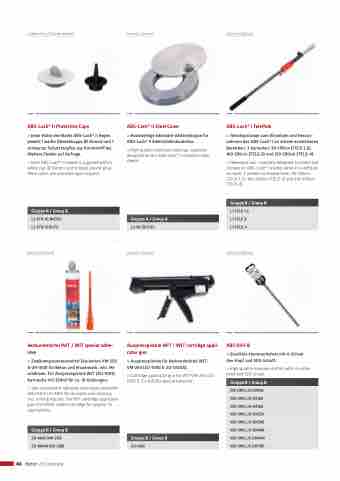 Absturzsicherung für Holzuntergründe
Fall protection on wooden structures
   Praxisorientierte Anschlageinrichtungen auch für schwache Un- tergründe sind unsere Stärke. So bieten wir etwa Anschlagpunkte an, die bereits auf Holzverschalungen aus Grobspanplatten (OSB) ab einer Stärke von 12mm verschraubt werden – und dann 3 Per- sonen zuverlässig gegen Absturz sichern. Möglich wird das durch die plastische Verformbarkeit unserer Produkte. Sie verringern die Hebelkräfte so weit, dass die Belastung am Montageuntergrund nur noch gering ist.
Auch unsere Anschlagpunkte für Holz bieten eine große Auswahl an Befestigungsvarianten. Ob mit oder ohne Grundplatte am Untergrund verschraubt, um den Balken geklemmt, durch den Dachsparren gekontert oder zentral am Dachfirst installiert – für jede Ihrer Anforderungen haben wir die passende Lösung. Und wenn nicht, finden wir eine. Versprochen!
Our main strength lies in being able to provide practice-oriented fall protection devices for extremely thin structures. For exam- ple, we offer anchorage points that can be screwed onto oriented strand boards (OSB) that are a mere 12mm thick - reliable fall pro- tection for up to 3 individuals. This is made possible by the special plastic deformability of our products which reduces the leverage force to such an extent that the energy relayed through the actual structure is kept to a minimum.
The range of anchorage points that we have specially designed for wood applications offers a broad selection of installation options. Whether you bolt them onto the subsurface with or without a base plate, clamp them around a rafter, counter them on the other side or simply install them on top of the roof apex, we have just the right solution to meet your individual requirements. And if we don't, we will find one. We promise!